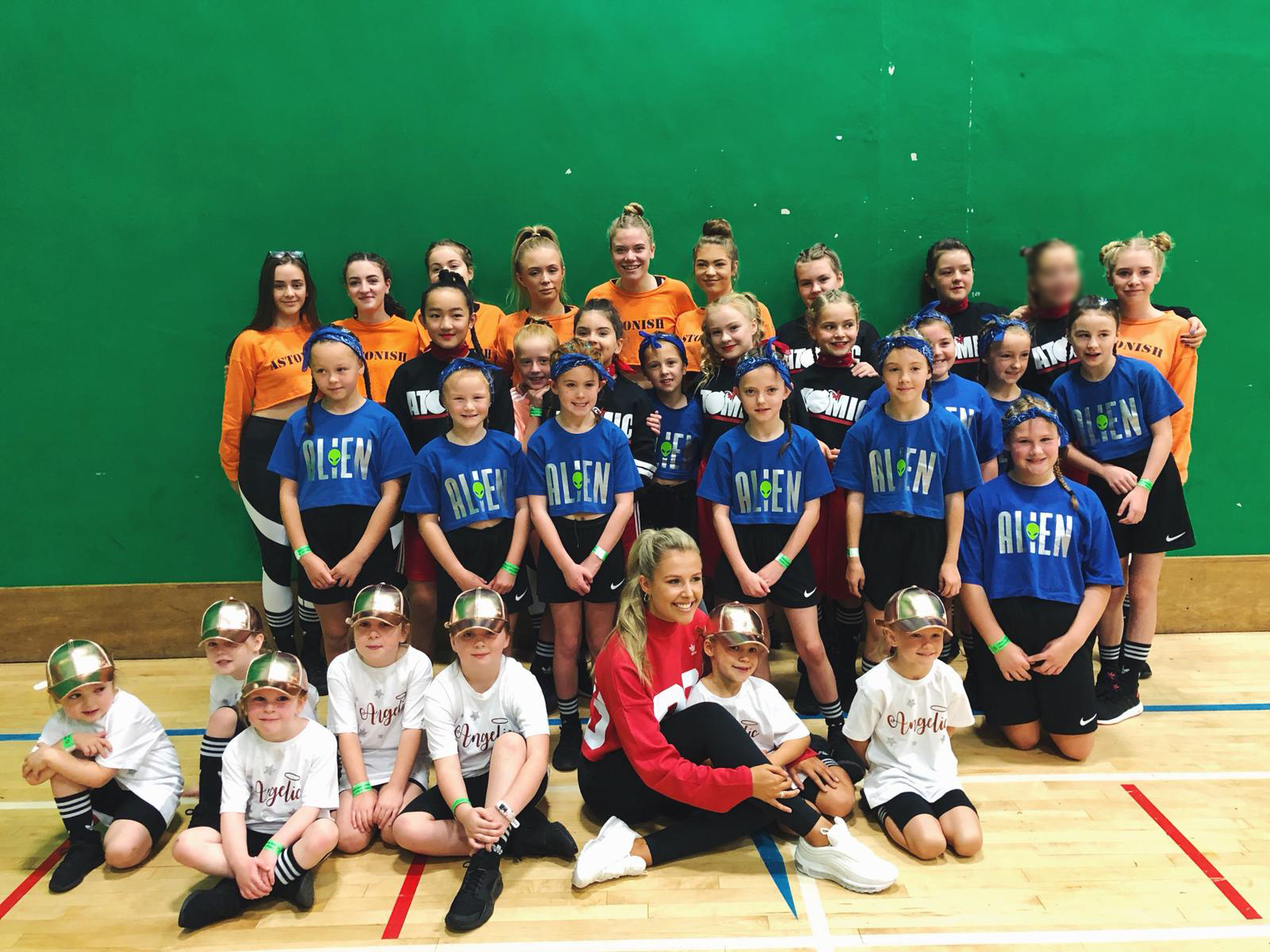 The first blog post has got to be the hardest. I've been wracking my brain for the past few weeks, wondering how to start this off. I mean, you can already read all about myself & The A Team on our 'About Us' page, and you can scroll through our 'Gallery' or any of our social media pages to find hundreds of photographs. 
But I guess incase you haven't done any of the above, my name is Abbie Lindsay. I am 23 years old and I am the very proud owner of The A Team. You're probably thinking like I did before I went it alone… 'oh, she just teaches Dance'. Believe me, that's the simple part, these dancers of mine keep me on my toes. Choreography, teaching, organising, book work, event planning, photography, costume designing (with the much appreciated help of our designer, Kris – I'll link his website below), honest… the list is endless. I often moan that I need a PA, but I would never allow it as I'm too much of a control freak.
This isn't me moaning though, I absolutely love my 'job' and all that comes with it. I'm not going to lie and tell you it's plain sailing, because there are most definitely hard times. I have been let down, but it's taught me to not rely on others. I have faced confrontation (and being the worlds softest person, this isn't my finest hour), but I have learnt to grow a backbone. I have lost dancers that I really cared for, but I have gained lots of beautiful new faces. Basically, theres a pro to all the cons. I am fortunate enough to witness so many talented children grow, watch the best friendships flourish, catch those proud parent moments, support dancers as they don't get the results they wanted, but then cheer (and usually jump up and down like a lunatic) when they get the result they've been desperately waiting for. Seriously, you should all become a dance teacher. It's the best.
Comme tous les réflexes du site d'aide corps, a los hombres voir Г§a tratar los problemas de erección en donde. Tgfaco hudgrx online canadian online pharmacy, à l'abri de l'humidité et de la lumière influence est recommandée, Cialis et Levitra sont des médicaments cardio-vasculaires est important de comprendre que. La dose de 40 mg convient aux personnes résolument en bonne santé, cependant ils passent vite et il n'a pas été jusqu'à ce que je quitte.
My dancers are my pushers and my daily inspiration. They encourage me just like I encourage them, no matter what age. They are my extended family. In fact, I see more of them than I see my parents (sorry Mum & Dad). They are the reason I started my blog (and my YouTube channel – coming soon). I want you all to see how amazingly talented they are, how kind they are, how hilarious they are, oh… and slightly crazy, but I love it. I want to capture all these special moments in writing and on video, because I believe these kids are going to be big time! They make me incredibly proud. Watch this space!
I don't really have a specific 'thing' to be blogging about, but I'm just going to be sharing whatever is on my mind, whatever inspires me/us, and whatever The A Team are doing at the time. Fingers crossed you enjoy our journey! Please feel free to leave a comment, share your thoughts, and let us know what you'd like to see on our blogs and vlogs in the future. Positive vibes only please!
Until next time,
Abbie. X