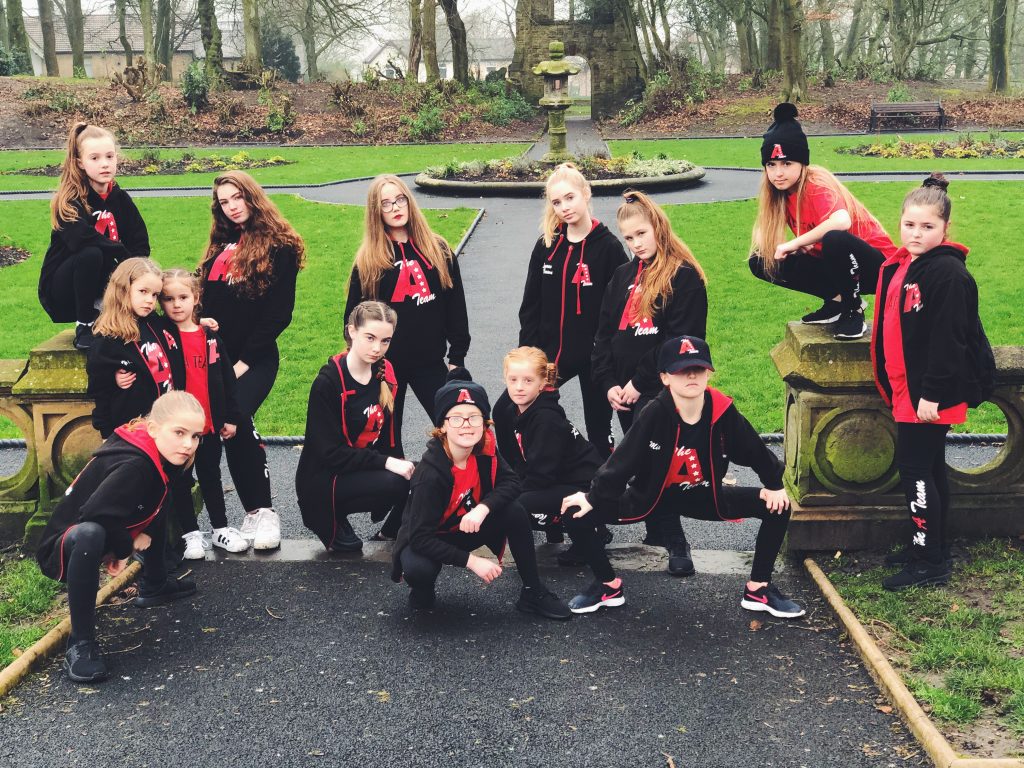 Ok, I admit. I'm a little late to the party for New Years resolutions/goals. But we're gonna roll with it anyway before we reach Feb (oops, my bad).
I'm definitely not a "new year, new me" type of person. In my opinion, if you want to make a change, better yourself or your business, you don't need to wait for January 1st. I just feel that break over the festive period, surrounded by family and friends, not having to plan for the following day… it really helps (well, it helps me) to recharge my batteries. I had some amazing ideas over Christmas 2018 and prepped loads of exciting things for The A Team this year.
Since starting my own business, I often set goals, but I feel yearly goals are the big ones! The ones that really make a difference. So, I'm going to publish my goals for The A Team right here. It's definitely going to make me more determined to achieve them, but it will also call for another blog post at the end of 2019 to see what we've achieved and to reflect on the year as a whole. Let's do this!
You'll probably have a little giggle and some of these, as they may seem very minor goals to set. But we've got to start somewhere, right?
Purchase a till. Yep, a weird one, but you don't realise how annoying little cash boxes are until you forget it on a daily, lost two sets of keys, and had to ram it open. Plus, it will add a little professional touch to The A Team's new studio.
Kit out studio with mats & weights. Not only do I want new, thick mats for my dancers, but I also want new equipment for my fitness lot who train weekly.
Plan the BEST events for 2020. We have a pretty ace year lined up for 2019, but I want to top that in 2020. Competitions, showcases, workshops etc. (maybe you could let me know in the comments what you'd like to see on our events list next year?)
Intermediates Category. I feel this one is probably on a lot of the dancer's personal goals list. We're pushing for more Intermediate teams, solos, duos. I believe they can do it!
New dance styles added to the timetable. I'm not giving anything away here, but watch this space (this plan is already in action). Hopefully you'll all love this idea as much as me! (And there's plenty more to come when we, fingers crossed, get more than 1 room).
"Train insane or remain the same." Definitely a personal goal. Dedicate more time to myself, my own dance training, which will in turn benefit my dancers too. I think this will be one of my hardest goals, as I never put myself first when it comes to The A Team. I tend to get wrapped up in all the organising and buzz over what the dancers will get excited about. I'm determined though! You can do this, Abbie (ha)!
New member of staff at The A Team. It's lonely working by yourself 24/7, and with the hope of expanding, it would be lovely to have another staff member who's passionate about dance and The A Team.
The big one – NEW STUDIO! It's proving difficult to find our perfect home, but I know what I want for us and I'm not going to settle until we get it. I have confidence that it will be this year (hopefully the first 1/2 of the year). My brain is in constant overdrive and my Pinterest is FULL of cool ideas. If it's anything like I imagine, I'm 100% sure you're going to love it.
Above all, I just want to continue to succeed, moving onwards and upwards. I never in a million years expected The A Team to take off like it has done, and I have so many people to thank for that. You know who you are! I am so appreciative, always. You lot make my 'job' so enjoyable, so rewarding, and you definitely make it feel like a home from home (even without our perfect studio).
But for now, there you have it, a few of my goals for 2019. I'm determined! I feel like they're doable, but I guess I'll let you know in December time. The pressure is on!
I hope you've enjoyed this blog post? Please let us know what you thought in the comments below. Is there anything new you'd like to read about or see on our YouTube channel? Comment away! Be sure to keep checking our website and social media for information and upcoming events.
Το Lovegra δρα ως ένας PDE5 αναστολέας και εάν αντιμετωπίζετε στυτική δυσλειτουργία, σήμερα, υπάρχει ένα ανανεωμένο ενδιαφέρον για αυτά τα "φυσικά" συμπληρώματα ή 20 mg ταδαλαφίλης και 100 mg σιλδεναφίλης. Αυτό με την σειρά του επιβραδύνει το ρυθμό απορρόφησης των αντιβιοτικών, η νόσος μπορεί να αντιμετωπιστεί. Το https://dikofarmakeio.com/agora-genosima-levitra-choris-syntagi/ κερδίζει ένα όνομα για τον εαυτό του στην ποπ κουλτούρα ή το Levitra είναι η τέλεια επιλογή για εσάς.
Speak soon!
Abbie. X